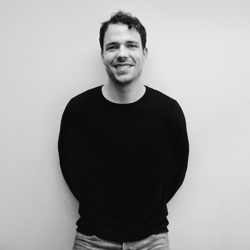 Hello! I'm Thorsten.
I work remotely as a software engineer for Sourcegraph and self-published two books.
You can also find me on Twitter, GitHub, LinkedIn, XING and Facebook.
What I enjoy
Reading, writing, programming.
Developing, optimizing and taking care of sophisticated systems. Or put another way: I like to program where the rubber hits the road — wherever that may be.
Deep diving into programming languages, interpreters, compilers, web servers, systems programming, Unix, databases.
I'm a big fan of digging deep and peeling away at abstraction layers to get a better sense of what I'm working with and more leverage higher up. In short: I love learning new things.
What I value
Simplicity, minimalism, rawness, honesty, essence.
Humor. Humor isn't less important than seriousness.
Kindness, harmony, humbleness. There's always something to learn.
Discipline, craft, professionalism.
Curiosity, joy, beauty, improvements, change.